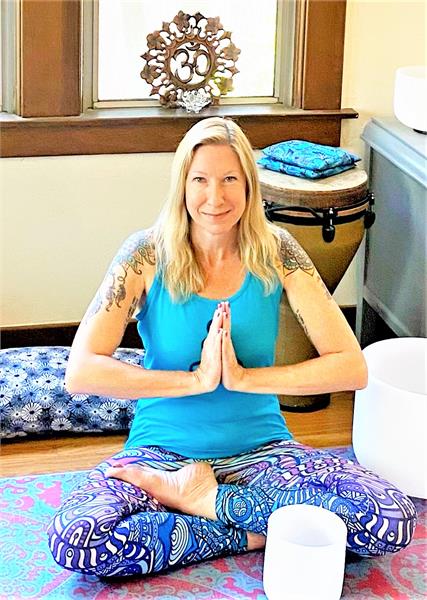 Pamela's mission is to facilitate an environment for others to feel supported and encouraged to embody their fullest state of being through self-awareness and oneness with the whole of nature. She is purpose driven to serve as a mentor to others as they succeed in achieving their optimal well-being and thriving fullness of life.
She first discovered yoga and began practicing in 2000 after the end of her first marriage and a PTSD diagnosis, and she immediately fell in love with the way it made her feel and self-heal. During her recovery from late stage Lyme disease and grief from the loss of her husband to cancer, yoga has been foundational for her as she journeyed from surviving to thriving. Her life's path is to share yoga's healing and transformational benefits with others.
Pamela earned her 500 hour certification in Goa, India with Indra Yoga Institute in early 2020 and is currently in Spanda Yoga Movement's yoga therapist training. She is also a certified life coach and energy and sound healing practitioner. Her classes are breath focused and meditational. She incorporates many styles such as hatha, yin, Iyengar, vinyasa, kundalini and yoga nidra.