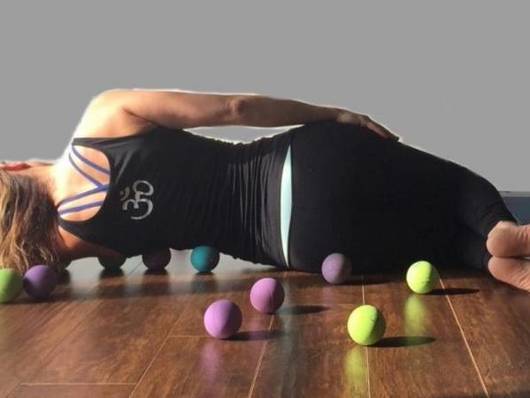 Roll & Release Workshop for the Upper Body
Date:

25-Nov-2018

Time:

5:30pm-7:30pm

Instructor:

Candace Poirier
Candace is offering a 2 part workshop on how to use the Yoga Tune-Up balls to work with our own fascia/connective tissue to release muscle tension and manage stress.
The Workshop will also include:
discussion of Injury Prevention
the power of Functional movement
working to increase our range of motion
the amazing Fascia and our Nervous Systems
Meditation to close the class.
You will feel so good after these 2 classes!
Tune up balls will be available for purchase ($20), limited amount for studio use, please bring yours if you already have them.
Class 1 on 11/25: Upper body focus with mid and upper back.
Class 2 on 12/2: Lower body focus with feet and low back.
Purchase both Workshops for $50 or attend one for $30.
Sign Up