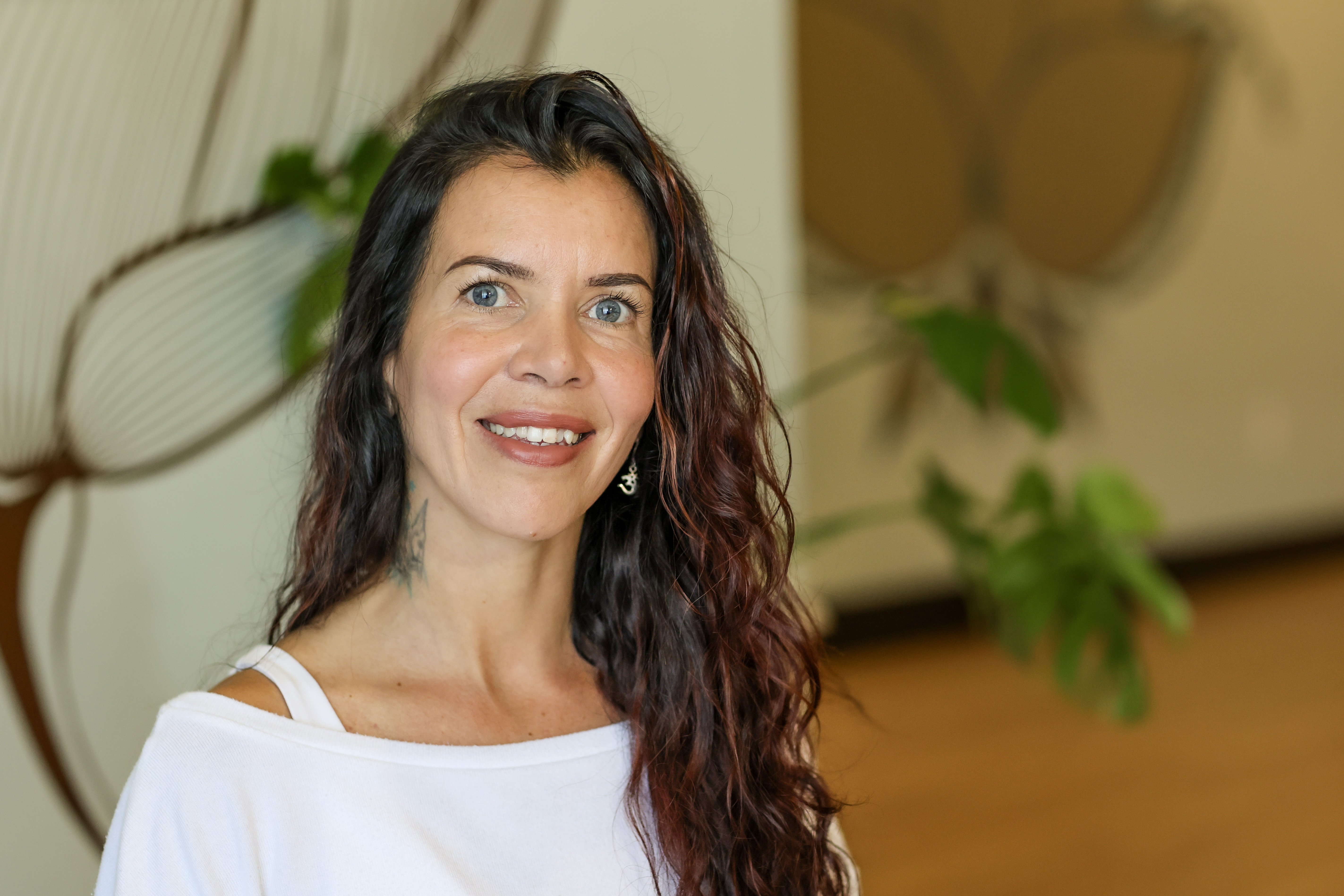 Aura Reverol
Certified Ashtanga Yoga Instructor
I started practicing Ashtanga Yoga in 2009. I was lucky enough to have Bernardino Machado as my first teacher. He is a passionate Ashtanga Yoga teacher who introduced me to the advantages and benefits of this method. Since then, I have dedicated myself to the practice of Ashtanga Vinyasa Yoga. I attended my first teacher training with Manju Jois in the city of Orlando, FL. Following that great experience, I made my first trip to Mysore, India in February 2011, where I practiced in Sthalam 8 under the guidance of Ajay Kumar. For four months, we did Mysore-style practice with weekly classes focused in vinyasas, floating and back bending. Later that year, I took my second trip to Mysore for a teacher training program. After my training, I taught yoga in an Ashram located in the city of Bogota, Colombia where introduced new students to Ashtanga Vinyasa Yoga, as well as conducted workshops and short training sessions to spread the benefits of this method.
After a year of teaching in Colombia and looking for new adventures, I moved to a small island in Central America called Utila where for 3 years, I took over and grew a small project named Yoga Utila.
In 2015, I moved to Long Island, New York, where I opened Ashtanga Yoga Long Island. For 6 years, I conducted a daily Mysore program and daily led classes on the Primary and Second Series of Astanga Vinyasa Yoga.
Ashtanga Yoga helped me to improve my breathing and notably has changed not just my state of mind, but also my physical condition. The practice has encouraged me to switch to more healthy habits and to strengthen my mind, body and spirit.