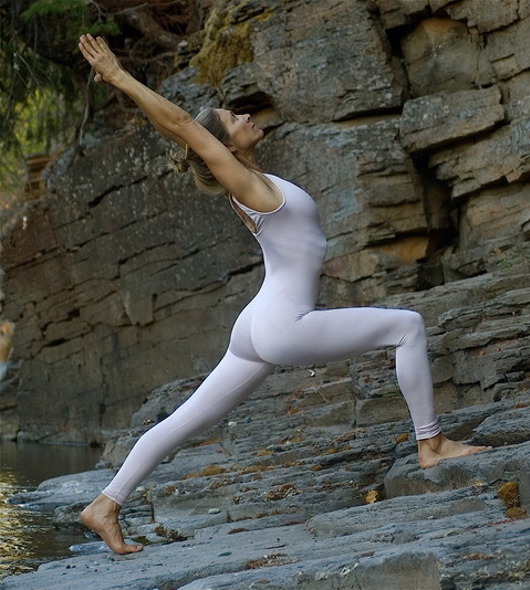 Your Psoas, So What? Delve Inward to Deepen your Practice
Date:

17-Nov-2019

Time:

11:00am-1:30pm

Instructor:

Amy Cooper
Your Psoas ("so-az") muscle plays an important role in postural stability, balance and mental poise. As true core muscles, the Psoas when restricted can hinder the function of our daily movements, breathing, energetic pathways and nervous system. Awareness of the Psoas muscles can create freedom and skillfulness in your yoga practice and in Life.
Additionally, the Psoas is one of the most important and deepest layer of muscles in the body, thus it can inform our yoga practice from the inside out as well as support an embodied, contemplative presence.
This class will begin with somatic awareness to locate, release and tone your Psoas muscles then we will fuse this awareness into familiar standing, balancing, backbending, inverting and seated yoga poses. After opening core pathways, the session will culminate with pranayama and meditation. Your practice will never be the same!
For students with a minimum of 6 months of yoga experience.
Sign Up